Are you looking for a career in real estate but don't know where to start?
We have information and classes available whether you are looking to start your career, doing your continuing education or a seasoned agent keeping current on the continuely changing landscape of real estate. Keep reading for useful tips to help your real estate career or CLICK HERE to go straight to our resource links.
What should you do before starting a career in real estate?
Before starting your real estate career; get in the right mindset, do your research, start a budget and create a plan.
1. Get In The Right Mindset
Know that you are about to start your own 100% commission based business with a high fallout rate where, You are the boss and you have to convince others to use your services. If that excites you, this is a great place to start!
A little nervousness is normal but this could be a great life changing decision. You may be breaking into entreprenuership for the first time and That's why mindset is key! This is the first step in turning an opportunity into something amazing for your future. Take some time to answer these questions for yourself:
Why? What are the driving forces that have led me to this decision?
What do I most want out of this business?
What most interestes me about real estate?
What will my success in real estate ultimately do for me and my family?
What is my motivation?
Do I attract people? Do conversations come easily?
How is my health, energy, drive, motivation and overall well-being?
2. Do Your Research
You may have talked to a few real estate agents by now, but have you reached out to a local lender, real estate attorney, title rep, inspector or stager?
Make the effort to talk to several people within the real estate industry who's oppinions you value to discuss their experiences.
This engagement can strengthen your resolve to move forward or make you re-evaluate your decision. It is important to know yourself and where you are on your journey. No one who only dips their toes in is ever satisfied. These resources are great tools to help educate yourself and grow your mental muscles and to give you a road map if you are ready for the journey.
3. Be Finacially Prepared
You need a financial cushion! There are varying opinions on what that looks like for each person. It is a great idea to talk to a financial advisor or mentor who can help you determine your budget needs. Many suggest up to 6 months living expenses covered so that you and/or yours won't feel the stress as you are growing your business.
You are building a network and pipeline. Most every paycheck in real estate will arive 60-90 days from signing sales or listing paperwork. That pipeline you are building will need to be tended to and grown over time so that it can multiply and create the revenue stream you are working towards. This is why it is so vital to begin building your connections and data base now - even before you get your license.
Learn how the system works, how commissions work and what percentages you should expect as your actual income. Be knowlegeable in what percentage you request in your contract, what your commission split is with your broker and/or the listing agent, also how much to determine set aside for taxes.
Starting any business can be expensive. Rest assured, if we compare the start-up fees for real estate to other traditional businesses out there, it's actually quite cheap. Here are some expenses to consider budgeting for:
Pre-license: required classes, exam prep, application fees
License: License fees, local board and MLS dues
Dues for C.A.R. (California Association of Realtors) and N.A.R. (National Association of Realtors)
Business expenses: Lockboxes, signs, business cards, marketing tools, various technologies, professional services (i.e. professional photography or staging) and continuing education.
Your chosen brokerages may provide some of these resources so be sure to inquire about them during your interviews.
As a business owner there are a lot of expenses that can become a tax write off. Be sure to read up and maximize on your opportunities and minimize expenses.
4. Have A Plan
Now that we've got the right mindset, have done our research and have made a budget we need to create our game plan.
Spend some time outlining the following:
How much money do I need to make?
How much money do I want to make?
What are my 30-60-90-180 day goals?
What is the average commission in my area?
How many closings will I need to hit my goals?
What brokerages have I interviewed? What training do they provide? Will my broker provide mentorship opportunities?
Do I want to be a solo agent or join a team?
How will I spread the word about my services?
Who is my target demographic?
What kind of real estate am I targeting? What aspects of real estate does my broker serve if I want to expand?
Who are the top 100 people I know most likely to buy or sell real estate this year?
Do I want to be a full-time or part-time Realtor?
Original article material found here at inman.com
We want to help you have a long successful career and live a brilliant life serving people who aremakeing some of their biggest life descisions.
Call us to set up a meeting to discuss how we can serve you in your real estate career.
Here are some resources to exclusive offers on real estate classes: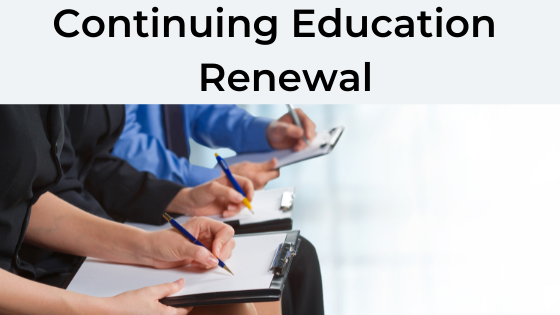 Testimonials
" Nancy made the experience so easy! Answered every random question and then some. I never had a worry through the process. Nancy knows her real estate and was extremely helpful!! Highly recommend her and Showcase!! "
- Lynn Whiting
" Nancy was a joy to work with. She was professional in every way responded promptly to every challenge and was sensitive to my specific needs. I would highly recommend anyone looking for a dependable realtor to consider Nancy. "
- Peter Niles
" My wife Sandra and I entered the home buying process as total novices. After a four-year tour with the Air Force in Germany and receiving orders to Northern California we arrived to the bay area along with our three year-old daughter Sarah.Sandra who grew up in a small village in western Germany immediately found herself yearning for an atmosphere that felt remotely familiar (and Fairfield was not). We began looking for homes in rural areas of the state.Realtor.com took us to Arbuckle a small community near Sacramento. After a few frustrating attempts at finding homes on myriad similar sites we found Nancy who helpfully explained to us the nuances and challenges facing first-time home buyers in an aggressive buyer's market. We felt immediately at ease (almost entirely as a result of our initial conversations with her) and even still spent a few taxing months navigating the market with what limited negotiating powers (it was a VA Loan) we possessed. Nancy hung in there with us every step of the way.We eventually settled on a home in Rio Vista which was quite a drive for our faithful realtor. Nancy made at least four trips down and back to that riverside community and advocated on our behalf to multiple agencies. I won't belabor the drier aspects of the VA process to you but must stress how frequently we received updates from Nancy on how everything was moving along. Not a single decision was made for us though she was always happy to impart her own wisdom when it came to making hard calls on things with which we were unfamiliar.We're homeowners now finally and I can say with some certainty that it wouldn't have been possible with any other realtor. Our young family owes much of what we've been able to accomplish in the past half-year to Nancy and I would recommend her to anybody. She's a blessing and we thank her always.- The Trawick's "
- Steven Cody Trawick
" During a stressful and emotional house sale, our realtor, Nancy Loudon, handled all our issues with care and professionalism. I am grateful for her expertise and warm personality. "
- Fuson Family 1991 Revocable Trust
" Nancy was very helpful from the start to the finish of the process she went out of her way to help out with all that was needed to ensure that things got done. She is easy to reach by phone or email to answer any questions I would highly recommend her to anyone looking to buy a home old school top notch customer service thank you Nancy and God bless. "
- Blake
Previous
Next